No Comments
A Billionaire's Love Affair by Ali Parker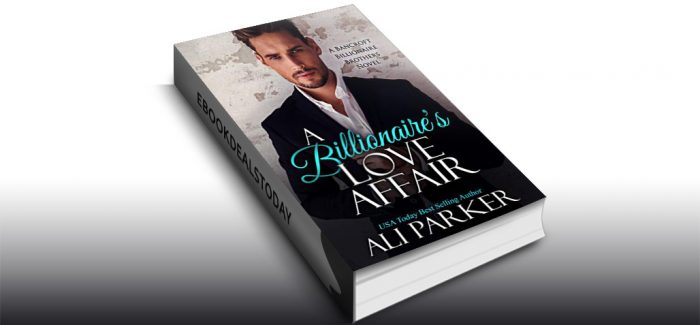 Realtime Price – $5.99
She doesn't want to work for big business, and baby, I'm BIG.
My billionaire family calls me back to New York.
Time to take over the charitable foundation we have. As if traveling the globe and having a new woman every night wasn't a good enough life.
Alas, I return. There's a lot of money behind the family name, and I want my cut.
My own pleasure can take a back seat, or so I thought.
Even though she's totally against working for "the man," my new hire joins the foundation and the electricity between us could light up the night sky.
Never in my life has someone taken my attention like this woman has.
I put the bad in bad boy, but all of the naughty things we're doing around the office are sure to catch up with me soon.
Not sure how the media would feel about the most charitable guy in New York spending his time leg-locked with a bleeding heart like my girl is.
But who cares? I have money, fame, and her.
Honestly, it's the perfect love affair.
What could go wrong?

Genre: Contemporary Romance
A Billionaire's Love Affair by Ali Parker