No Comments
The Trouble (The Black Widow Series Part 1) by H. Raven Rose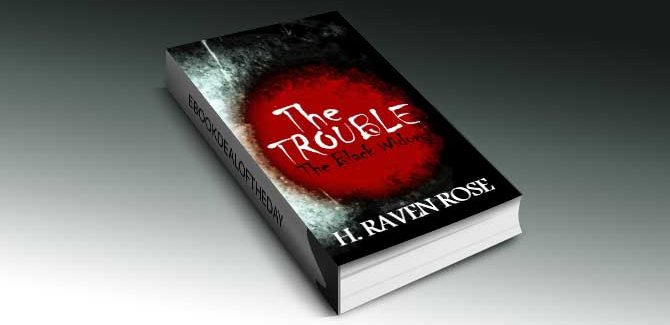 Realtime Pricing:
Processing (1)
'THE TROUBLE,' is part one of 'THE BLACK WIDOW,' original serial fiction, inspired by urban horror myth and Chinese folklore, from author and screenwriter H. Raven Rose.

"A patient hurt by ku gets cutting pains at his heart and belly as if some living thing is gnawing there; sometimes he has a discharge of blood through the mouth or the anus. If he is not forthwith medically treated, it devours his five viscera, which entails his death." ~The Zhou Hou Bei Ji Fang 肘後備急方 ('Emergency Prescriptions kept in one's Sleeve,' tr. Groot 1910 5:862)
'THE TROUBLE,' part one of 'THE BLACK WIDOW' series, is the story of Chelsea, a teenage girl, whose new hobby dressing and living as her favorite movie and musical characters is changing her life for the better. But when her pastime gets positive attention from her classmates, she is forced to deal with the horror of high school (mean girls, furtive back-stabbing and jealousy) when Jolene–her former catty BFF–steals her "attention-getting" leisure activity to try and one-up her and get the lead in the school musical. In the midst of intense teenage drama, Chelsea is forced to face a devastating and sinister supernatural epidemic which threatens to destroy her family, the school and the whole town itself.
(✓) YOUNG ADULT (✓) SUPERNATURAL (✓) SURVIVOR CHICK LIT
Genre: Young Adult, Horror