No Comments
Want You Back by Lulu Pratt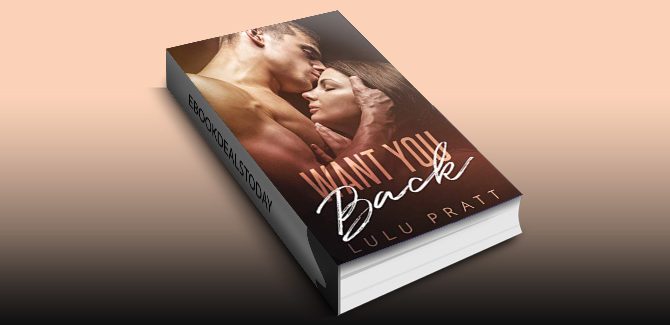 Realtime Price – $2.99
He text dumped me, now I have to pretend to be in love with him or lose my job
I never thought I'd see Jacob again after he texted those seven words: I'm leaving, we can't be together anymore.
I've spent the last two years staring at that message, hearing his gravelly voice loud and clear in my head as I read the words over and over.
We were supposed to be forever, instead he's forever frozen my heart.
It's been rough but at least my career is going great.
Or at least it was until I accidentally posted a vibrator video to my company's Instagram account.
They failed to see the funny side.
Now I have one shot to smooth things over with my boss – pretend to be in a relationship with a stranger for the weekend to impress a potential new client.
Except it turns out it isn't a stranger after all, it's Jacob.
***no cliffhangers, no cheating, and guaranteed happily-ever-afters.***
Genre: Contemporary romance, New Adult, Romance
Want You Back by Lulu Pratt