No Comments
Touchdown Baby by Tabatha Kiss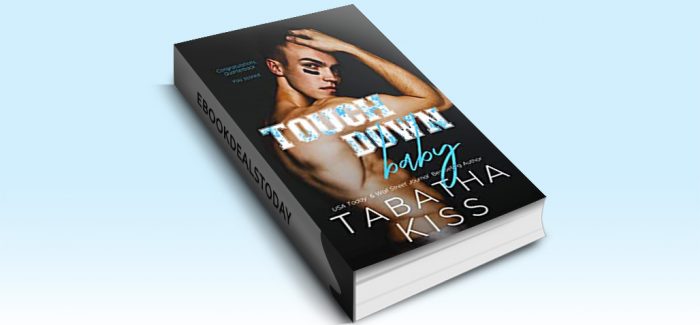 Realtime Price – $4.99
When my football coach father transferred me to Chicago North University, he asked for two things:
1. Pretend to be one big happy family to shine up his tarnished public image.
2. Don't date his footballers.
Easy enough. Football was his world. Theatre was mine.
But when the star quarterback starts showing up everywhere I go, it gets harder and harder to resist his charms.
Enter, Junior Morgan.
Exit, my clothes.
If my father finds out we broke his rules, he'll make life difficult for both of us.
Walking away isn't as easy as it looks.
Not with Junior's kiss on my lips.
His hand caressing mine.
His baby inside of me.
Congratulations, quarterback. You scored.
Now what?
Touchdown Baby is a steamy stand-alone sports romance guaranteed to tug your heartstrings. It was originally published as Bump & Run and Whiplash. This new edition includes brand-new and extended scenes not available in the original version.
Want more Chicago North University? Check out my Bad Boys of Delta Xi series, starting with the wild romantic comedy On His Face!
Genre: New Adult, Romantic Comedy
Touchdown Baby: A College Football Romantic Comedy by Tabatha Kiss