No Comments
Mafia Dragon's Rejected Mate by Brittany White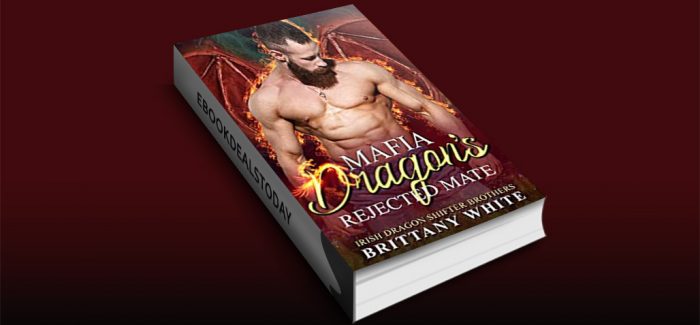 Realtime Price – $0.99
While living a life of crime, a ruthless dragon shifter falls for a talented young witch.
The Island Witch
My home is cursed.
Not a single one of us can leave.
I've spent my entire life trapped on this island, with only my coven for company.
The only visitors are a group of rough males – dragon shifters who run a supernatural mafia.
They're called Excido, which means 'destroy.'
They trade in dark magic, in an underground market.
As a potion maker, I've made the brews they sell.
But my father forbids me from meeting them.
He says they are ruthless and cruel.
His warnings have only made me more curious.
The mafia leader is a sexy male named Kane.
He isn't cruel to me. He takes me on picnics and sunset sails. He says he's my mate.
But Kane's got a dark side.
I see it firsthand when he rejects me.
Will I ever recover from losing the love of my life?
The Mafia Dragon Shifter
I was born into a life of crime.
My father treated my mother like dirt.
He raised me to be just like him.
But I never want a mate.
After my father's murder, I focused on running my mafia crew and selling dark artifacts.
My business leads me to a hidden island, one kept secret from the world.
The coven sells me their weapons and their potions, all enchanted with dark magic.
Any item they create is a hit with my clients.
Then I meet the potion maker, the one whose magic enchants.
She's a gorgeous witch. One who's been coddled and protected by her father.
She has me captivated.
I'm under her spell, ready to give up everything for her.
Until I realize that our lives are too different.
I'm a changed male, but I can't live in her world.
I reject her promises and break her heart.
Can a powerful witch forgive her dragon shifter mate for rejecting her love?
Note: adult Only!
Genre: Paranormal Romance
Mafia Dragon's Rejected Mate (Irish Dragon Shifter Brothers, Book 19) by Brittany White