No Comments
Murder Island (A Rogan Bricks Thriller Book 3) by Steve Richer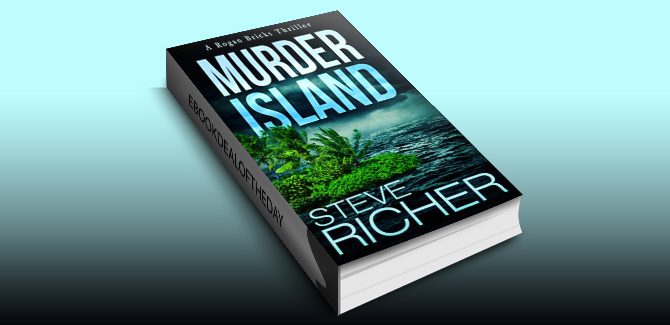 Realtime Pricing:$4.99

A small island and killers everywhere. No communications. No boats. A hurricane closing in. Rogan Bricks alone against an army.
Former FBI agent and Marine Rogan Bricks once uncovered a shadow government and took down a drug cartel, so he's looking forward to his next assignment to infiltrate a laid-back meeting with financial wizards on a Caribbean island. Nothing dangerous this time, all he has to do is listen and report.
Yeah, right. It's just his luck when ruthless commandos sneak onto the private island and start killing everyone.
At the risk of blowing his undercover mission, Rogan must find a way to rescue the survivors and discover why these assassins are here… in the middle of a hurricane!
Standalone action novel following the best-selling thrillers The President Killed His Wife and Counterblow.
Genre: Thriller