No Comments
Too Good to Die: A David Good Private Investigator novel by Ben Westerham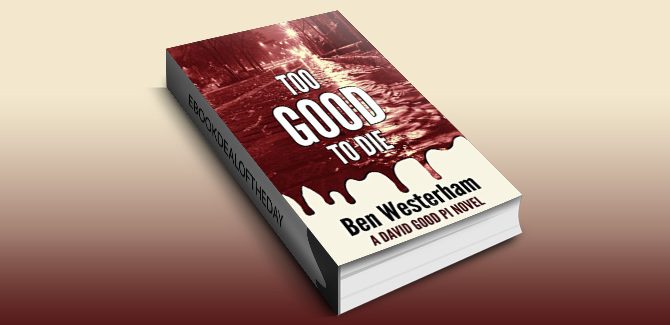 Realtime Pricing:Processing (1)

Join David Good, the hottest new private investigator on the south side of the Thames, on another action packed journey through 1980s London.

An unscheduled visit to church sees Good sign up for what appears to be a straightforward missing person case. But it's not long before he lands up in hospital and finds his emotions being taken on a roller-coaster trip he wasn't expecting.
If that wasn't enough, an ex-convict with revenge on his mind comes looking for him, an elderly woman has him chasing her old man around town and a nubile young thing with insatiable appetites keeps making unreasonable demands on his over-worked body.
Buy the book now to find out if the irresistible private investigator with questionable morals, a taste for blondes and a big sense of humour has what it takes to solve his latest case.
"Westerham's writing is tight, smooth to read, carries great descriptions and all with a dry wit and wry humor." Amazon USA review of 'Good Girl Gone Bad'.

Genre: Mystery