No Comments
The Siege of Sirius by Eddie R. Hicks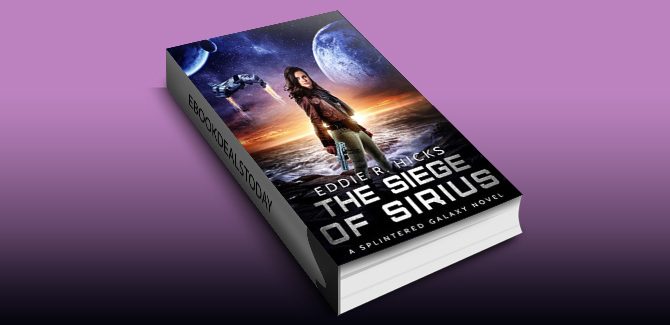 Admin | On December 16, 2017
Realtime Price – $2.99
The dream to travel to the stars has become the nightmare to escape from them.

Rebecca's passion for space exploration made her a captain. Living through an alien invasion made her strong enough to endure the harshness of the galaxy.
Rebecca has been given the opportunity of a life time, command of the ESRS Carl Sagan an exploration and colonization starship. She along with her trusted crew embark on an expedition to establish the human race's most remote colony located in the heart of the Sirius system.
Upon awaking from their multiyear cryostasis sleep, Rebecca and her crew quickly discovers that what exists in the Sirius system isn't what scientists had predicted.
Not even remotely close.
Their journey to the brightest star in the skies of Earth has now become a dreadful catastrophe with the potential to reach Earth if left unchecked. With innocent colonists at risk and no means of communicating with Earth, Rebecca must abandon her primary mission of exploration in order to take on a new one, survival.
Fans of Star Trek, Mass Effect and Stargate will feel right at home with this standalone spin-off adventure part of the Splintered Galaxy series. It is not necessary to read any of the other books to enjoy this.
Genre: Science Fiction
The Siege of Sirius: A Splintered Galaxy Space Fantasy Novel by Eddie R. Hicks