No Comments
The Humanarium by CW Tickner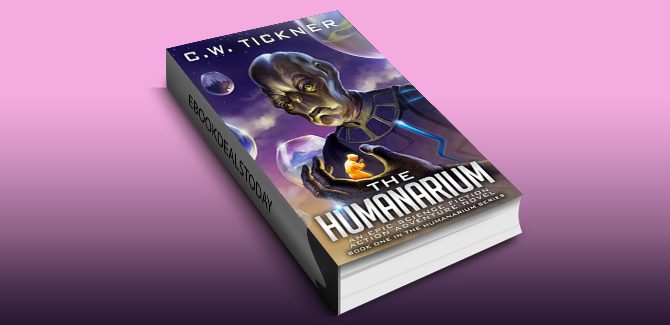 Admin | On June 11, 2018
Realtime Price – $3.99
Humans are now nothing more than pets.
Orphaned as a child, Harl Eriksson lives an average
life as a blacksmith in an ordinary town. However, his ordinary town is inside a terrarium maintained by an alien three hundred times his size.
Trapped and unaware of a life outside their tank, Harl's people worship the giant alien as a god.
When a deadly accident reveals the truth about his life, Harl is thrust into a surreal world on a titanic scale. He battles to understand what he uncovers as the future of mankind teeters on the brink of extinction.
Can Harl rescue the remnants of humanity or will the artificial god be our downfall?
Read The Humanarium today for a journey you'll never forget.
Genre: SciFi
The Humanarium by CW Tickner