No Comments
Sister of the Circuit by Amanda Orneck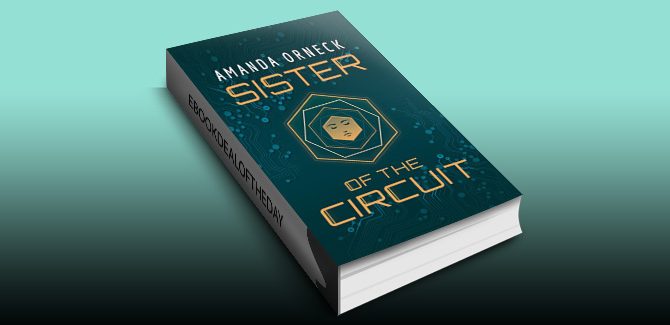 Admin | On July 4, 2018
Realtime Price – $0.99
Isidore RAM was raised to be a hexer, to protect the virtual world as an elite enforcer for the Church of Technology. She is the best they've ever trained, a natural at working with the Code of the Circuit.
On the day of her final examination, a strange AI manipulates the testing area and Isidore is blamed for the tampering, which results in her being kicked out of the program and forced to leave the Sanctuary for good.
Ousted from her beloved position and ejected onto a dystopian landscape, Isidore must follow the clues about the mysterious AI that has thrown her life in chaos. Along the way she falls in with a pair of mech-riding scavengers, a former hexer with a mysterious secret, and a forger with a penchant for latin cooking. Together they must answer the most important question of their lives: What is CRI-LUX?
Genre: Science Fiction
Sister of the Circuit by Amanda Orneck