No Comments
Mr. Anything: A Billionaire Romance by Emily Bishop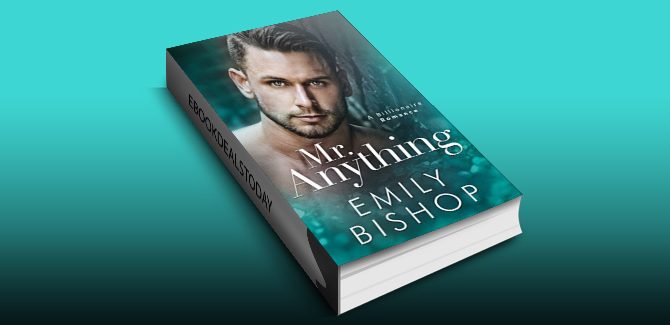 Realtime Price – Amzn: $2.99
I get what I want, and I want her!
Meeting Fiona while returning to my home town was an unexpected surprise.
She doesn't remember me, but my company put her father out of business.
Beautiful curves fit snugly into tight jeans and enough confidence to take on a lion.
She's not impressed by my billionaire charm, which turns me on even more.
One little problem.
She thinks I'm someone I'm not.
Lucky for me, there isn't ANYTHING I can't overcome.
This steamy contemporary romance will keep you company tonight, tomorrow, and the day after. No cheating and a satisfying happily ever after!
Mr. Anything: A Billionaire Romance by Emily Bishop
Genre: Romance