No Comments
The Doherty Mafia Series by Savannah Rylan + more!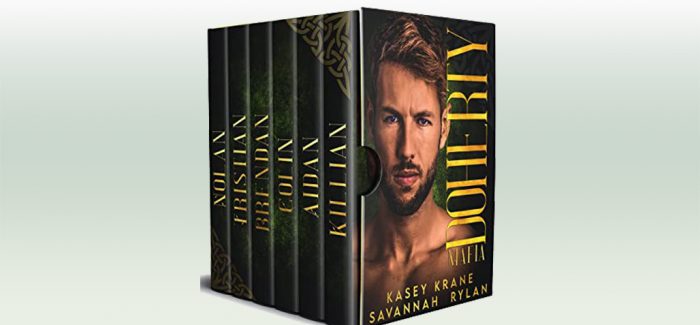 Realtime Price – $0.99
The Doherty Mafia is led by six brothers you don't want to f*ck with.
Especially when it comes to the women they love.
Authors Kasey Krane and Savannah Rylan bring you this hot AF six book set of interconnected Irish Mafia Romances.
Featuring:
Killian
Aidan
Colin
Brendan
Tristian
Nolan
Genre: Romance
The Doherty Mafia Series: Books 1-6 by Savannah Rylan + more!