No Comments
The Burden of Sweetberry by Carol Gosa-Summerville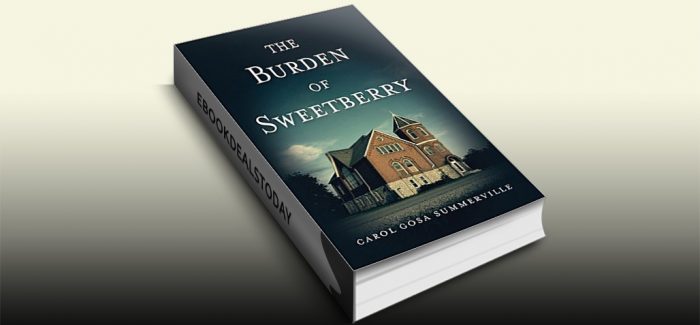 Realtime Price – $0.99
Set in Sipsey, Alabama in the early 1960s …

Sweetberry has lived her life depending on men. She left home as a teenager with soul singer, Eddie Simpson, hoping to live the high life in New York City. When that life ends in a tragedy, she returns home sick and penniless. With no skills and a child to take care of, all she has is her beauty and sensuality, and they become her bargaining chips with men.
A Powerful Story of Sin and Redemption

Josiah Hess, a respectable married man and deacon of the church, falls in love with Sweetberry. His compassion for her situation compels him to offer that if she'll stop bedding down with other men, he'll take care of her. Sweetberry agrees to this arrangement, and they begin a long term affair in the presence of the community, the church, and even his wife. A child is born to Sweetberry during this affair. Then Luther McGill comes to town. A big shot and a braggart, Luther McGill is immediately attracted to Sweetberry. His wooing of her over the other women in town emboldens her and she begins a relationship with him. Believing Sweetberry's interest in him is a passing fancy, Josiah Hess doesn't challenge it. But Luther's control of Sweetberry and his disdain for the deacon set off a series of events that end with Josiah Hess killing him on the church ground. Living with the aftermath of this tragedy sends Sweetberry into an abyss of demons and darkness and a fierce struggle for a life of redemption.
Genre: Christian Fiction, Historical Fiction
The Burden of Sweetberry: (African American Christian Fiction) (Chronicles of the Hamlet of Sipsey, Book 1) by Carol Gosa-Summerville