One Comment
The Adventure of the Murdered Midwife by Liese Sherwood-Fabre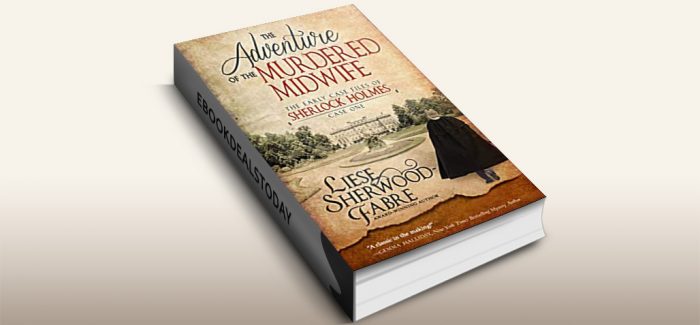 Realtime Price – $4.99
A dead midwife. His mother his accused of the murder. Can Sherlock solve the case before she hangs?
A sudden call back to the family estate only weeks into his first term at Eton, puts Sherlock's nerves on high alert. When he learns his mother his has been accused of murder, he 's pushed to solve the crime with or without his father's permission his. His mother's life his may depend on it.
Another death and attacks on other villagers pit Sherlock against the village constable. Unable to leave his mother's fate in the hands of others, his search for truth could lead him into the hands of a killer.
The Adventure of the Murdered Midwife is the first in the origin series The Early Case Files of Sherlock Holmes. If you enjoy historical mysteries with a traditional British spin, you'll love Liese Sherwood-Fabre's award-winning whodunit.
Get your copy of The Adventure of the Murdered Midwife, a CIBA Mystery and Mayhem winner today.
Genre: Historical Fiction, Mystery
The Adventure of the Murdered Midwife: The Compelling First Case of Young Sherlock Holmes (The Early Case Files of Sherlock Holmes, Book 1) by Liese Sherwood-Fabre