No Comments
Falling From Grace by Alexx Andria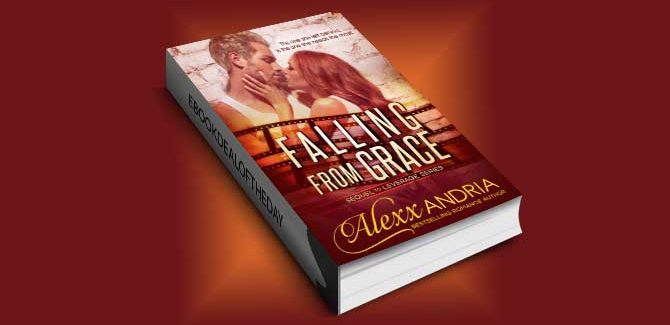 Realtime Pricing:
Amzn: $2.99
What happens when the good guy falls for the bad girl? Find out in Alexx Andria's sensually sweet novella, FALLING FROM GRACE, a continuation of the LEVERAGE series!
Actress Dani St. Claire crushed Miles Lassiter's heart in pursuit of her film career. Now, she's drowning in her own fame, unable to shake free from an endless blur of parties, drugs and sex, with no end in sight and the one person she needs, is the one she left behind. Her friends in Tinseltown are no help — everyone wants a piece of her and watching Hollywood's hottest new star fall from the sky is the best entertainment in town.
But if Dani doesn't get help soon, it's not only her career that's threatened but her life.
After the Dani-apocalypse, Miles Lassiter splits L.A. for an exotic Caribbean island to lick his wounds in private at an upscale resort owned his good friend, Lindy Bell. He finds work at a local clinic as an on-call doctor and slowly starts to heal his broken heart.
But, just when he believes he's finally gotten over Dani, Lindy, an acclaimed actress in her own right, asks for a favor.
A big one.
In order to greenlight a movie project near and dear to her heart, Lindy needs Dani on set and cleaned up or the insurance company will bail and financing will disappear. Lindy knows Miles is the only person who can help Dani — even if helping Dani is the last thing Miles wants to do after she broke his heart. Miles agrees to help but he's not going to make the same mistake twice and swears there's no way he's trusting his heart with Dani ever again. If only sparks didn't fly the minute they set eyes on each other…
Will Miles be able to put aside his pain to save Dani or will the painful memory of their shared past ruin any chance of a future? Find out in Alexx Andria's sensually sweet sequel to the LEVERAGE series in FALLING FROM GRACE.
Genre: Contemporary Romance, Steamy Romance