No Comments
Single Mom and Doctor Secret by Lauren Wood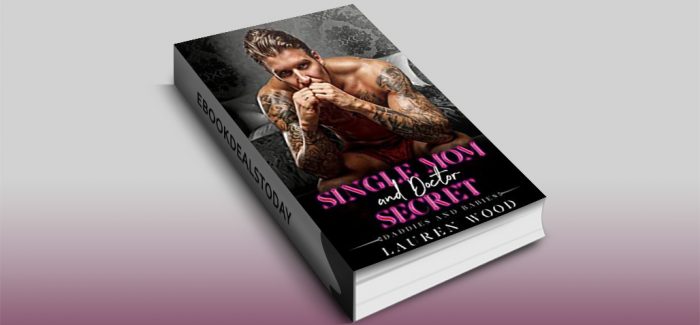 Realtime Price – $0.99
My life as a broke, single mom is messy. But it only gets more complicated when I met the rich, sexy, perfect Dr. Cunning.
As a single mother, I have a lot on my plate and I'm just trying to get by.
I work hard and I'd do anything for my son, Avery.
But when Miles Cunning comes into the picture,
I'm reminded that I haven't done anything for myself for far too long.
Miles is rich, sexy, and perfect…
and I know I am none of those things.
But I can't seem to help myself when it comes to him.
Don't I deserve just a little something all to myself?
It's impossible to deny my attraction to him.
But how can I get him to see me in the same way?
If only he thought I was someone different…
Someone rich and powerful like him.
Someone like…my best friend, Sophie.
Sophie said I desperately needed to get laid.
She'd understand if I borrowed just a few small details from her life…
All for the sake of getting Miles into bed.
Did I mention he's a rich doctor? Worth it.
If I could actually pull it off,
It'd only be for a one-night stand anyway.
What's the harm?
It does work. And maybe it would have been harmless…
If that one night didn't turn into lots of nights.
And a positive pregnancy test.
I swore I'd never fall for a man like this again.
But here I am, crashing down hard for him…
Right into a giant disaster of my own making
with only myself to blame.
Note: Adults Only!
Genre: Contemporary Romance, Women's Fiction
Single Mom and Doctor Secret (Daddies and Babies, Book 11) by Lauren Wood