No Comments
Seduction: CLAW & WARDER, Episode 1 by Erik Henry Vick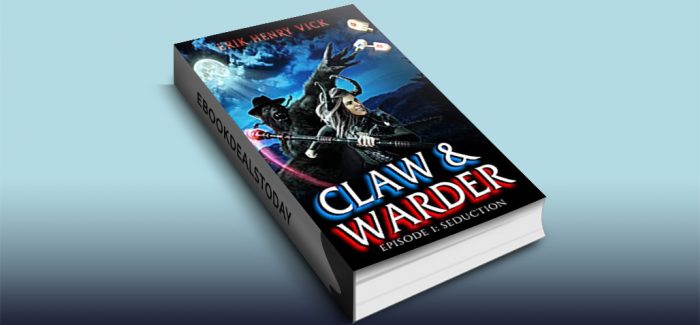 Realtime Price – $2.99
Leery Oriscoe is just a conflicted New York cop who got hit by the Hassidic bus—only the bus was driven by a werewolf. There's bound to be a little crazy under his black hat.
His life just got ten times more complicated. His new half-vampire and half-succubus partner is smart, sexy as Hell, and keeping a big secret from everyone.
Oh, and their lieutenant? She's the ghost of a Van Helsing.
Their case? Tracking down the entity responsible for leaving the drained body of a young man in Riverside Park.
With a succubus for a partner, another as a witness, and yet another as the prime suspect, will Leery end up the victim of the next Seduction?

Genre: Fantasy
Seduction: CLAW & WARDER, Episode 1 by Erik Henry Vick