No Comments
Savage Daddy (Mountain Men, Book 3) by Jason Collins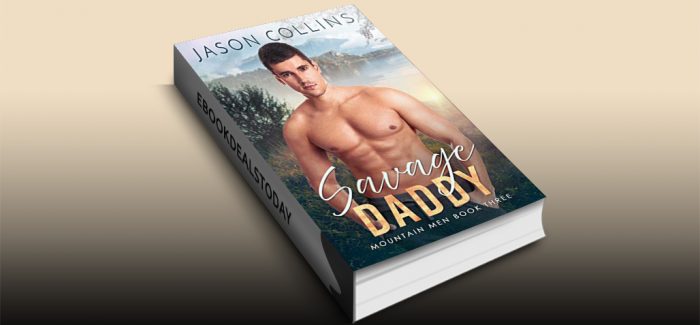 Realtime Price – $3.99
JACK:
He's beautiful. He's sweet. And he's way too young for me.
Unfinished business brought me to Park City, and my friend's son is the last person I expect to run into. Our chemistry is so strong I can almost forget there's an age gap between us.
I didn't expect to find Austin so relatable, and before long I'm feeling more than I should for him. He's younger than me, and I've never seen a man this way before, but we can't deny we want each other.
So much is wrong with this, and I don't know if we can last. But the closer I get to leaving, the less I want to, and I've had too much heartbreak to take a chance on the wrong person. Time's not on our side, and we have to decide if this is more than a fling.
Trouble is, I've already crossed the line.
AUSTIN:
Age isn't keeping me from Jack.
I came to Park City looking for answers about my dad, not to fall in love with one of his friends. But I'm not fitting in at my brothers' bed & breakfast, and when Jack walks in, he's a welcome distraction.
He's quick to open up, and it turns out the same reasons brought us to town. The more we talk, the more I want to know him, and we risk losing sight of why we're here.
But he's straight and more experienced—and I can't keep him here once we have our answers. If he isn't serious about us, it needs to end before someone gets hurt.
I may be younger, but I know when I'm risking my heart.
This is the third book in the Mountain Men series. It can be read as a standalone with no cliffhanger.
Genre: Romance
Savage Daddy (Mountain Men, Book 3) by Jason Collins