No Comments
Justified Retribution by Jorge G. Reyes S.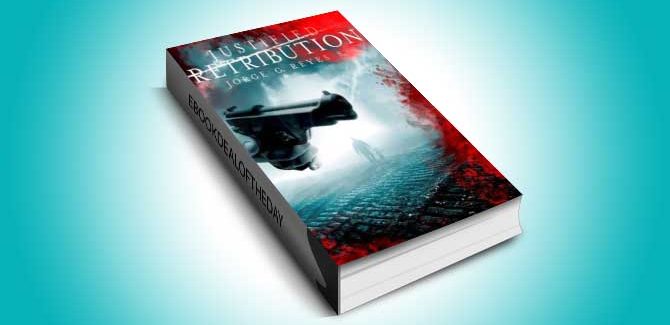 Realtime Pricing: B&N: $2.99 iBook: $2.99
Wealthy Colombian coffee-grower/rancher, Alejandro Calwel, leaves his wife and young son home when he goes to New York on a routine business trip.
Then he receives an emergency phone call. His wife is missing! Alejandro returns home to learn all the evidence points to her drowning rather than being kidnapped as no ransom demand was made.
But days later, a brutal assault on the Calwel ranch is carried out by a ruthless drug lord and his Miami accomplice – decimating the household. Only Alejandro's young son and nanny manage to escape the carnage and hide in the jungle.
But Calwel survives the savage violence! He needs to find his son, ferret out who is after him, who has betrayed him and – learn the truth about what happened to his wife.
The power of love, friendship, and the thirst for survival sustain Alejandro. But so does Retribution!
Complex plot twists & compelling characters give readers a shot of adrenaline in this fast-paced thriller – taking them into an explosive climax!
_________________
For mature audiences graphic violence profanity
Genre: Romantic Thriller