No Comments
Bear's Tangled Love Affair by Brittany White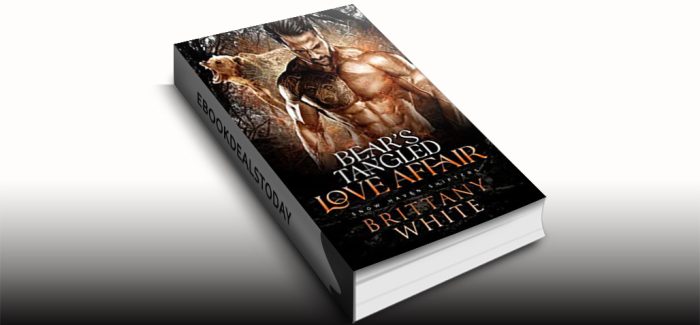 Realtime Price – $0.99
My Life, My Heart, My Fate – a Fight to the Bitter End
I went through a betrothal ceremony when I was seven to a ten-year-old boy, Daniel, who was destined to become the alpha of our wolf clan. I promptly forgot about the entire thing and set out to live my life. Now, I have returned to Snow Haven after passing the bar exam and earning my law degree, with big plans to work for a prestigious law firm.
However, others have different plans. The current alpha, my father, and Daniel expect me to uphold the promise that I made as a child. Instead, I fell in love with Jacob, a bear shifter. To top it all off, my best friend, Ember, is in love with Daniel.
Jacob Milne went to a surprise welcome home party for his sister's best friend just to make her happy. He was shocked when the awkward teenage girl had become a beautiful, accomplished woman. Jacob and I hit it off right away. He started to fall for me, even though I was promised to his best friend, Daniel.
Friendships are destroyed as this tangled love affair begins to unwind.
Ember – Bear shifter and my best friend, who was in love with my official fiancé.
Jacob – Bear shifter who captured my heart.
Daniel – Alpha of our wolf shifter clan who was determined to have me no matter whom I loved.
Jacob hated to betray his friend and dishonor the betrothal. Yet, his love for me could not be denied.
Would love overcome tradition, or would I be forced lose my family, friends, and my love to avoid a contract made when I was a child?
Note: Adult Only!
Genre: Paranormal Romance
Bear's Tangled Love Affair (Snow Haven Shifters, Book 7) by Brittany White