No Comments
Bloodlines: A Bad Boy Secret Baby Romance (The Snake Eyes Series Book 4) by Tabatha Kiss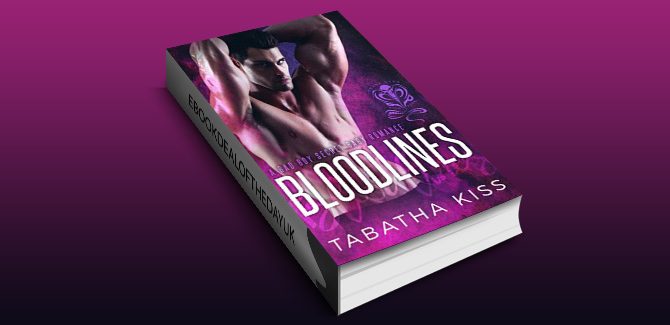 Realtime Pricing:$3.99

The Snake Eyes Series: Stand-alone Romances. Interconnecting Stories. One Unforgettable Adventure.
I gave her a baby…
and she started a war.

LUKA
There's been a decade of peace between our mafia families but one moment of passion could tear the whole damn truce apart.
Sofia asked for my help on the night before her wedding day.
She couldn't bear the thought of marrying Gio Zappia but they never gave her a choice either.
There was only one thing she could think to do; one thing that would destroy the Zappia family from the inside out.
She asked me for a baby and I couldn't say no to her.
I haven't seen her since the wedding. It's been three years.
Now, I've been framed for murder and the only person that can help me is her rotten husband, Gio.
When I arrived at the Zappia estate, I didn't expect to walk around the corner and see my own eyes staring back at me.
I have a son… and his mother has bruises on her face.
To hell with the truce.
I'm not leaving here without my son.
And I'm taking Sofia with me, too.
No matter what.
SOFIA
I was adopted by the Zappia crime family when I was a child and raised in their household to be the perfect wife for the middle son, Gio.
Betrothed from the age of five. I never even had a choice.
Luka Lutrova has always been kind to me. He was the only man I could trust; the only one that hated the Zappia family as much as I did.
I asked him for a baby and I knew from the moment my son was born that he was his.
It's been three years. My husband still has no idea and he never will.
If he ever does, we'll all end up dead.
The second Luka saw our son, he claimed him.
I can't leave with him. I can't let our secret get out.
But I can't help myself around Luka.
He touches me like no man ever has and kisses me like I'm the only woman in the world.
I have to think about my son.
I have to stay away from Luka Lutrova.
No matter what.
Genre: Thriller, YA Paranormal Romance