No Comments
Prince of Darkness by Brittany White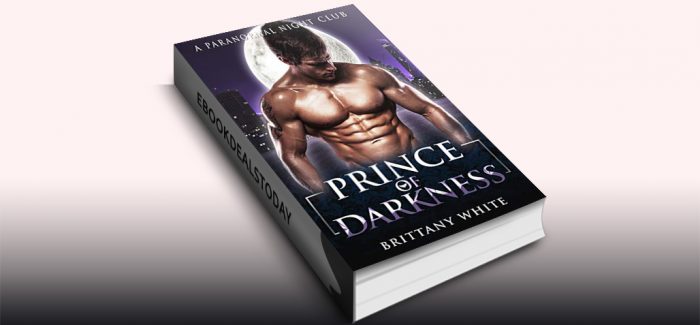 Realtime Price –
A Secret Child Born from One Night of Forbidden Love —
The Vampire Hunter
I come from a long line of vampire hunters.
Love between a hunter and a vampire would never be accepted.
But after one night of passionate love with a Vampire Prince.
A child was born, who is my heart and soul,
I kept this secret from her royal father.
My love for this vampire is forbidden
But my heart aches for him every time I look into my daughter's face.
What will happen when he sees himself in her eyes?
The Vampire Prince
I never wanted a permanent mate.
After all, as an immortal, there would be plenty of time to settle down.
A rule I never broke was to be with a mortal human.
Yet, one passionate night with a vampire hunter left me wanting more.
When she disappeared, I had to find her and discover what secret she was keeping from me.
She hid well, but as a vampire, I always find my prey.
When I discovered what she was hiding, I was in shock.
Can I let go of my vow to never settle down, especially with a human, to find true happiness?
Can a vampire Prince let go of his vows to only mate with vampires and embrace his human love?
Genre: Paranormal Romance
Prince of Darkness: Forbidden Vampire Romance (A Paranormal Night Club Book 4) by Brittany White