No Comments
Playboy Dragon's Cat Lady by Brittany White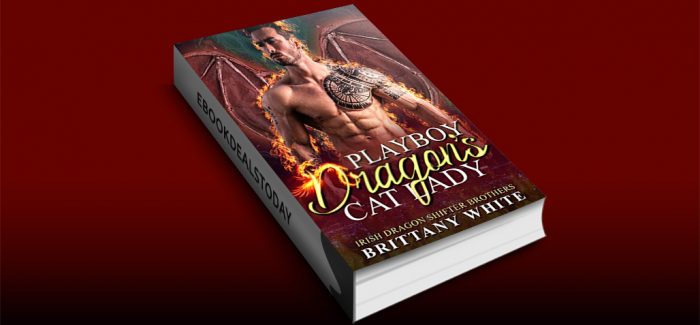 Realtime Price – $2.99
A playboy dragon shifter will do anything to protect his mate from a powerful nemesis.
The Female Mountain Lion Shifter
I was raised in a remote clan.
My family rejected everything human.
But I longed to be out in the world.
And I dreamed of a life on the big screen.
My family gave me an ultimatum — if you go to Los Angeles, you may never return home.
I made the choice. I left to make my way in Hollywood
I've starred in movies, and walked red carpets.
I was lonely, but I had an amazing career.
Until the day a malevolent demi-God found me.
I ran from him. There was no way I could let him hurt anyone near me.
On the run, I met a gorgeous playboy dragon shifter.
My sexy dragon is rich, well-connected, and brave.
And he's determined to protect me. But how can he help me if I won't tell him the truth — that my presence is putting him in danger?
The Playboy Dragon Shifter
Years ago, I had a wife. A human wife.
But I lost her to a careless accident.
For a long time, drinking was the only way I dealt with the pain.
I even laced my alcohol with magic, so I was never sober.
But I got clean, and I traded my drinking parties for charity fundraisers.
I hosted parties attended by hundreds, but I was numb to the world.
Everything changed when a beautiful mountain lion showed up at my mansion.
She was on the run, so I gave her refuge in my home.
As the weeks go, I'm falling for her, but I swore I'd never have another mate.
She's hiding something from me, but I don't care — I will do anything to keep her safe, even if it means risking my own life.
After a lifetime of avoiding getting close to anyone, can a dragon shifter take another chance on love and let this gorgeous mountain lion shifter into his heart?
Note: Adults Only!
Genre: Fantasy, Paranormal Romance
Playboy Dragon's Cat Lady (Irish Dragon Shifter Brothers Book 16) by Brittany White