No Comments
Storm Chaser (City Shifters: the Pride Book 3) by Layla Nash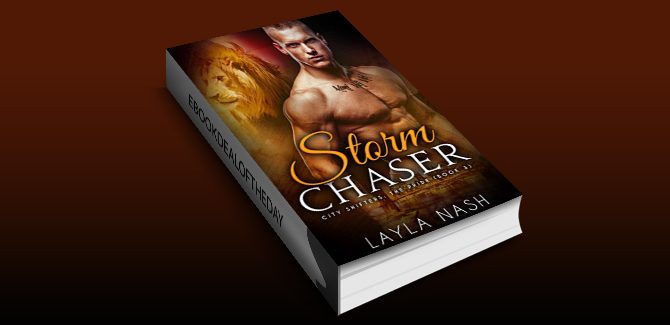 Realtime Pricing:$3.99

Sophia Frazier only fights for money. With her life before age twelve a complete blank, the search for her identity and family carries a hefty price tag. She'll even take on a big bruiser like Atticus Chase for a couple of rounds if it means getting closer to figuring out who she is.
Atticus falls for Sophia — literally and figuratively — the moment she knocks him out, but when he discovers Sophia has no idea she's also a snow leopard, his brothers and the Alphas Council get involved. She's too dangerous to roam the city alone, but Atticus struggles to control his own lion. How can he possibly teach Sophia to control her leopard?
With only a week to learn how to shift before the Council has her executed, Sophia fights to find her place in the world and the Chase family. Loving Atticus should be enough, but as they both run out of time, storms gather and Sophia faces the fight of her life.
Genre: Paranormal Romance