No Comments
Operation Wolf by Sedona Venez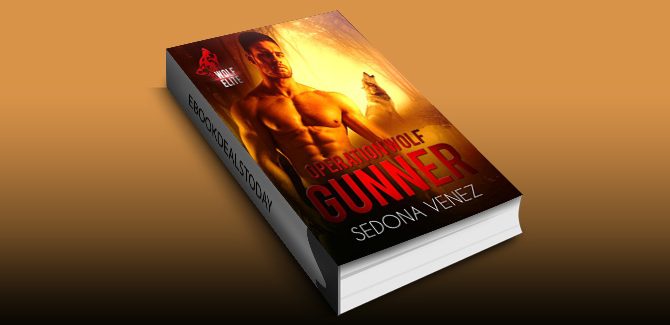 Realtime Price – $2.99
When Gunner returns home from war, he discovers that he can't go back to the way things were. He now carries a dark secret that threatens to consume him, and if he doesn't learn to control his inner beast, it will destroy any chance of happiness.
Desperate to escape his past, he leaves it all behind, looking to start a new life. But, when he winds up at a nightclub, it doesn't take long before someone crosses boundaries, and his truth is revealed. The sassy, curvy beauty responsible for capturing his attention is no other than Celine Cooper, and she's about to add a whole other set of problems to Gunner's already complicated life.
Operation Wolf: Gunner is the first book in the new series, Wolf Elite by Sedona Venez. If you love riveting storytelling, sensual shifters, and romance that never quits, then you'll love the Wolf Elite series.
**** Don't miss the exciting first book in Sedona Venez's brand new standalone series, Wolf Elite ****
Genre: Paranormal Romance
Operation Wolf: Gunner (Wolf Elite Book 1) by Sedona Venez