No Comments
Beyond Gaza by Yvonne Crowe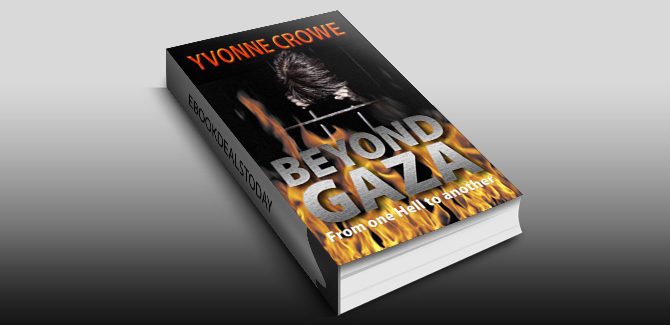 Realtime Price – $2.99
For Frederick Forsyth and Gayle Lynds readers
A race to the death against their enemies

Yvonne Crowe delivers another gripping international thriller.
As a spy and assassin for Israel's intelligence agency, David Baron is asked to take out a Senior Commander of Hamas, the Lebanese terrorist group.
Retaliation is swift and lethal. Now he must penetrate deep inside Syria to rescue his fellow Katsa, Ari, from them in the Golan Heights. Not once but twice.
Things go wrong the second time around and David is incarcerated in the infamous Saydnaya Military Prison at the mercy of Bashar Assad's torturers.
Lina Fabiani, his wife and a journalist is covering the Syrian war in Aleppo, where rival factions fight to the death for control. David's spymaster ask her to risk her own life to save her husband from The Worst Prison in the World. If she fails, he will die, badly.
Genre: Action & Adventure, Thriller
Beyond Gaza: A Race to the death against their enemies (Book 7 Nicolina Fabiani Series) by Yvonne Crowe