No Comments
Love and Fame: A Standalone Steamy Romance by Bianca Eve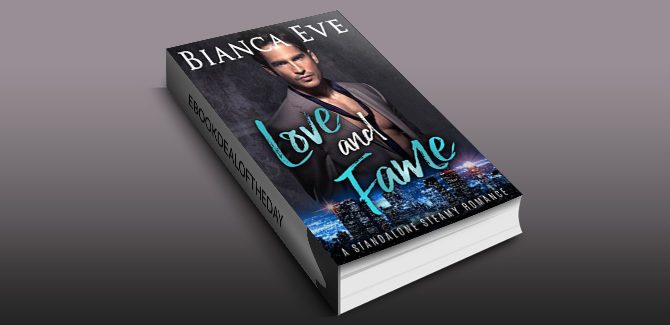 Realtime Pricing:$2.99


"Love and Fame" is a standalone steamy romance novel with a happily ever after and no cliffhangers.
A woman desperate for success…
When she moves to Los Angeles, aspiring singer Ellie Miller only has one goal in mind: getting a record deal and escaping her life of poverty. But instead of the flashy Hollywood welcome she's hoping for, reality hits her with a curve ball. Now, waiting tables at a rundown diner on Sunset Boulevard is the only thing she has to look forward to.
All of that changes when she meets Byron Crane, a devastatingly handsome music executive who's scouting for new talent. Trusting Byron to treat her career with integrity is hard enough, but soon, her heart is also at his mercy.
A wealthy man with a sordid past…
Byron Crane is a man fond of few things in life: women, music, and whiskey. And as a jaded veteran of the music industry, he has seen – and done – it all. But when Ellie Miller's soulful voice unexpectedly captures his heart, he rediscovers a passion he forgot he had.
Ellie is determined to do whatever it takes to become a success, but Byron refuses to mold her into another manufactured pop star. When following his heart means going against the dreams of the woman he's starting to love, how can he choose?
When it comes to love and fame, everything is at stake.
Genre: Contemporary Romance, New Adult