No Comments
Lion's Only Love by Brittany White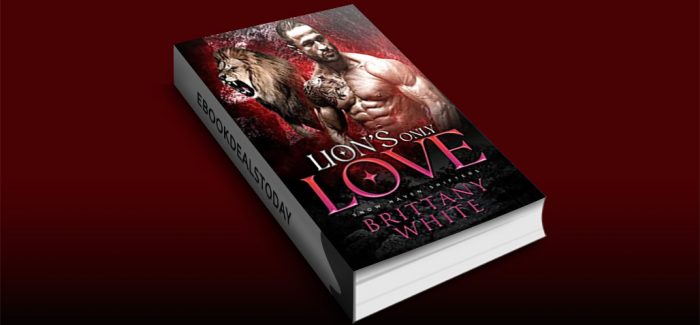 Realtime Price – $0.99
I returned to Snow Haven to Mourn My Grandmother, Never Expecting to Find Love.
I had managed to escape the small confines of the tiny town where I grew up – Snow Haven. I made it big in the country music scene, but not without a price. I had to hide my identity as a lion shifter from a paparazzi journalist and try to protect myself from a dangerous stalker. The one constant in my life was my grandmother, who had raised me. I was devastated when she died. I took the first plane back home.
Now, back in Snow Haven, I enlisted the help of an old acquaintance, Ian, who was a lion shifter and who owned a security company. I needed protection from the overzealous paparazzi journalist and evil stalker. Little did I know that my heart would need protection from the green-eyed, red-haired man, whose body resembled that of a Nordic god.
The paparazzi were everywhere – snapping pictures even as I made arrangements for my beloved grandmother's funeral.
My stalker was never far behind – threatening me, humiliating me, and eventually trying to kill me.
Ian was ever by my side – protecting me from the fiends while stealing my heart.
A Lion Shifter – My protector
A Crazy Human – After the million-dollar story
A Bear Shifter – Thought that I was his true love
I knew that even as we made love that Ian had made no promises to me, but I still couldn't stop myself from falling in love.
Would the evil plans of an obsessed man and the pride of a lion shifter interfere with my dreams of having a family with the man who captured my heart?
Note: Adult Only!
Genre: Paranormal Romance
Lion's Only Love (Snow Haven Shifters, Book 4) by Brittany White