No Comments
My Billionaire Enemy by Evelyn White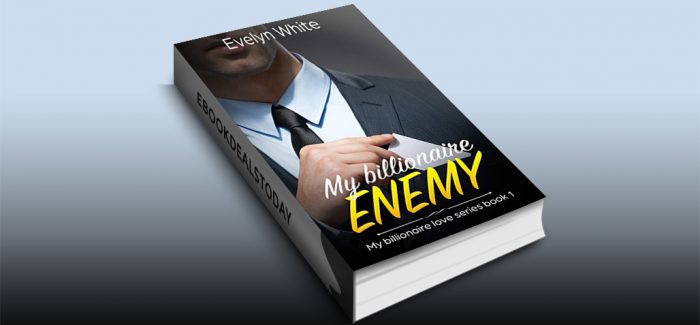 Realtime Price – $0.99
This is a very well written romantic story. It has everything you could ask for, sweet romance, enemies to lovers and amazing steamy love scenes. I love the way Heather and Jax build up so much tension between them that it kept me reading and reading from the beginning to the end without stopping. – Carol
Heather Douglas is suddenly thrust in the eye of the storm when her father dies, leaving her with a huge vineyard and a mountain of debt. She finds out he was about to sell the family business, something that had become a family heritage and Heather is determined not to allow it. Her investigations get her to meet the buyer, Jax Saunders, an investor billionaire whose shrewd business sense and understanding of the market got him where he was. Businesses like Douglas farms are what Jax is about.
It takes Heather a dinner date to get Jax to listen to her and get him to come with her to Crested Butter, Colorado the next morning. The attraction is clear as day and nothing is as cozy as sharing a flight on a private jet. Despite conflicting goals, they have sex, but will it prove to be a one night stand or the beginning of a growing relationship?
Trust that business always comes before pleasure. But what is the business that will be decided? Will Jax still buy Heather out of her family's firm? And what does that mean for what they share?
Note from the author: This story has explicit sexy scenes
Genre: Thriller, YA Paranormal Romance
My Billionaire Enemy: My Billionaire Love Series (book 1) by Evelyn White