No Comments
My Best Friend's Sassy Sister by Claire Angel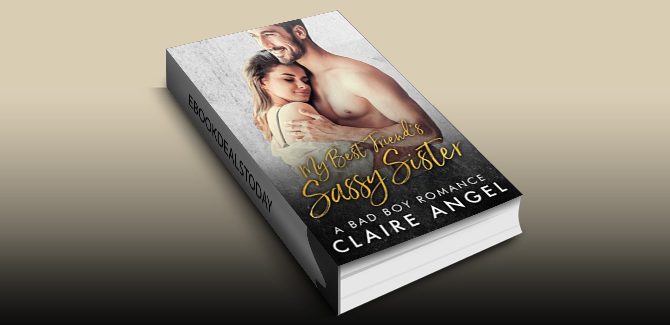 Realtime Price – $0.99
She was my best friend's sister. Nothing could ever happen between us…
I didn't mean anything by it. I was only kidding.
I can't risk losing them. They are like a family.
The world isn't black and white. These feelings are wrong. I thought I could control them.
It's her birthday. I want her to blow out more than candles.
I have to indulge. I want to find a way for us to be together. Las Vegas is calling.
A little drinking with a little flirting with other women will help. Why can't I stop thinking about her?
She is forever etched on my lips. One kiss and I know I will fall head over heels.
"My Best Friend's Sassy Sister" is 25000-word full-length Steamy Standalone Story with no Cheating and no Cliffhanger. HEA is Guaranteed"

Genre: Contemporary Romance, Women's Fiction
My Best Friend's Sassy Sister: A Bad Boy Romance by Claire Angel