No Comments
Migration by Ian Jaydid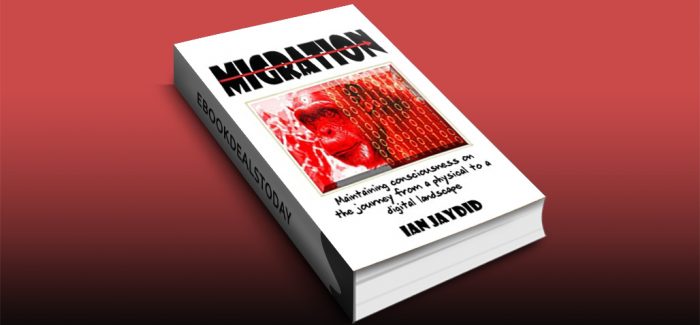 Realtime Price – $7.99
As our technology evolves, every day we spiral a little deeper into The Matrix – a full merger of mind and machine. Along the way we're finding our instant access to electronic information to be something we cannot live without. And, why wouldn't we? The media we create and consume is a direct extension of the human mind. In so many ways it is The Mind Externalized. But what does this mean for us?
For too long we've remained blissfully unaware of how both our media and our brains funnel the world into a manageable, highly edited context – a context we increasingly mistake for the "real world". Before we completely spiral out of control, there is a discussion that needs to take place about who we are in the midst of the Media War raging on around us. This discussion is not meant to stoke fears of what lies ahead, but we can no longer afford to ignore what a major shift this presents for a species that has evolved for hundreds of thousands of years on the predator/prey landscape.
MIGRATION is an enlightening journey though our deeper relationship with the mind by examining how and why we respond to media the way we do. With a lighthearted touch, author, artist and consciousness researcher Ian Jaydid navigates such topics as neurology, psychology, symbolism, lucid dreaming and meditation to illuminate a higher understanding of Who We Are in the face of all the strange stimuli we feed our nervous system. There is a path ahead where we don't have to lose our souls in the process; one that demands we that we finally understand who and what we are in relation to our media, as well as to our mind.
Genre: NonFiction, SelfHelp
Migration : Maintaining Consciousness on the Journey from a Physical to a Digital Landscape by Ian Jaydid