No Comments
Free! "Sell More Kindle Books: With My Best Kindle Marketing Tips" by Casey Watkins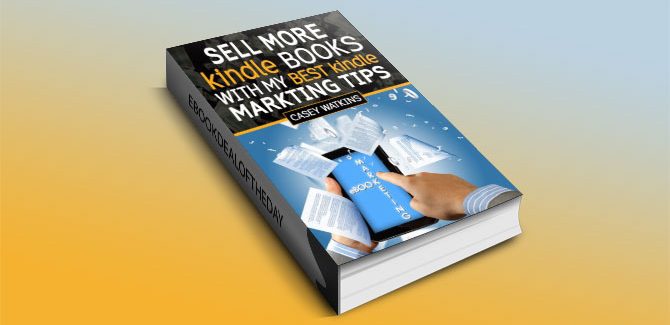 Ebook Deal of the Day: Free! "Sell More Kindle Books: With My Best Kindle Marketing Tips" by Casey Watkins
Genre: Non-Fiction

Have a book on Kindle?
Not getting Sales?
I will tell you ALL my secrets that I use to get thousands of downloads of my books.
I go through everything that you need to know about your Amazon sales page.
How to setup your book to maximize sales and traffic to your site.
Plus inside you get access to the Audio version of the book for FREE!