No Comments
Magic Runes by Devyn Jayse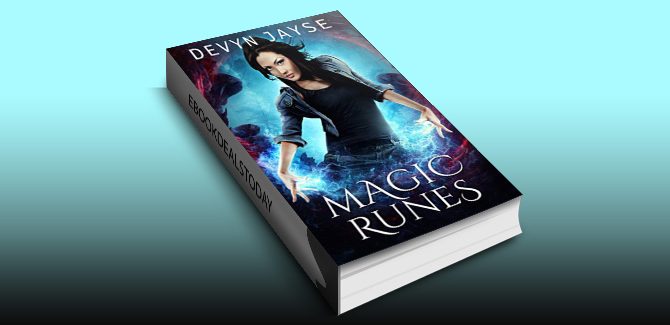 Realtime Price – $3.99
Meet Carmen Rebello – Rune Witch, owner of the best magic store in Barcelona, and black sheep of her family.
When Carmen successfully removes a spell from a bewitched human, she never thought she would get ensnared in an ongoing Supernatural Bureau of Investigation case. Her life is already complicated by trying to stay hidden from her powerful family members, Carmen can't afford the attention of joining the investigation but the SBI insist on her involvement. Add an annoying (but hot) SBI agent and her life is getting more difficult by the day. Can she help the SBI without exposing her identity?
Magic Runes is the intriguing first novel in the Magic Runes series. If you enjoy stories filled with supernatural creatures, magic and mystery, and a sprinkle of romance in an urban fantasy setting, this is the book for you!
Story also contains:
-Ghosts
-A snarky gargoyle
-Psychic friend
-Feisty supernaturals
Genre: Fantasy Paranormal Romance
Magic Runes by Devyn Jayse