No Comments
The Hitman's Dancer: A Bad Boy Mafia Romance (The Snake Eyes Series Book 2) by Tabatha Kiss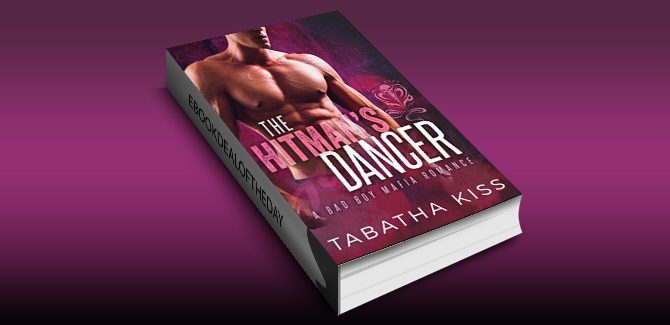 Realtime Pricing:$3.99

The Snake Eyes Series: Standalone Romances. Interconnecting Stories. One Unforgettable Adventure.

DANTE
It was only supposed to be one night.
One night with me and I'd make her father's debt to the Zappia crime family a little easier to swallow.
Turns out, swallowing ain't much of an issue for Lucy Vaughn.
I should never have gotten involved with her. Now, the Zappia family is after her and she's lost everything. Hell, even Snake Eyes — the deadliest criminal organization on the planet — wants to see her in the ground.
It's all my fault. A few blissful nights in my bed and her life is ruined.
Lucy wants payback. She wants to watch them burn for what they did to her and I can't say she's wrong.
But I won't let her become a killer.
Not like me.
LUCY
I was a dancer. The star ballerina of my father's dance company.
Until one day, Dante Hart came strolling into his office and whisked me off to his place.
The next thing I knew, my entire world burned around me.
The Zappia family took everything from me.
I want to return the favor in blood.
Luckily, I know a man who knows a little something about killing but Dante ain't interested in teaching me much outside of his bed.
I will have my revenge. With or without him.
Now, where did he hide the keys to these cuffs?
The Hitman's Dancer is a standalone romantic suspense novel. It contains violence, lots of steam, and is intended for adults only.
This is Book 2 of the Snake Eyes series. While it is not required to read the series in order of release, it is highly recommended to experience the full effect of Snake Eyes!

Genre: Romance