No Comments
Trump Drumpf: A Novel by Paul Bellow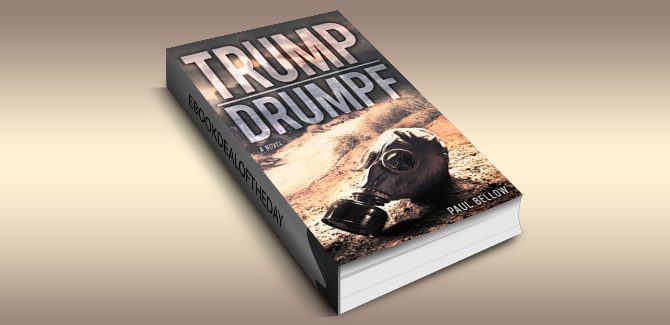 Realtime Pricing:$3.99

So Much Can Change in Seven Short Years…
President Trump and Vice President Facebook scramble in 2023 to hang onto power. Both the man and the corporation have different ideas on how to cling onto control.
Meanwhile, in Chinese Detroit, Buckeye Jones, one of the last remaining human journalists, learns the deal President Trump made with China is not a good one.
As the world reels from the chaos caused by seven years of lunacy, the survival of humankind depends on an unlikely cast of characters and corporations.
Genre: Satire, Science Fiction, Thriller