No Comments
Wild Card by Luke Murphy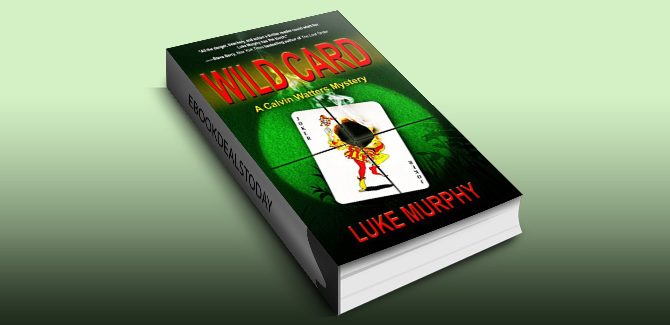 Realtime Price – $6.99
This time, it's not a job.
After proving his innocence as a murder suspect, taking down an assassin, and being an instrumental part in solving a high profile murder, Calvin Watters believes he can finally move on—until Ace Sanders' prison escape catapults him into action.
This time, it's personal!
Something has always bothered Detective Dale Dayton about the arrest of Ace Sanders. Call it police intuition, but his inner 'cop alarm' keeps twitching. When Dale reopens the case, he's introduced to new evidence that leads him into a political nightmare.
Who will play the Wild Card to survive?
While Calvin tracks Sanders across continents and into unknown, unfriendly surroundings, Dale remains in Vegas to uncover the truth behind police corruption, prison escapes, and hired assassins. But Calvin and Dale must be vigilant, because there's a deadly, new player in town.
Genre: Police Procedural, Mystery & Thriller
Wild Card (A Calvin Watters Mystery Book 2) by Luke Murphy