2 Comments
Lunchtime Chronicles by Reana Malori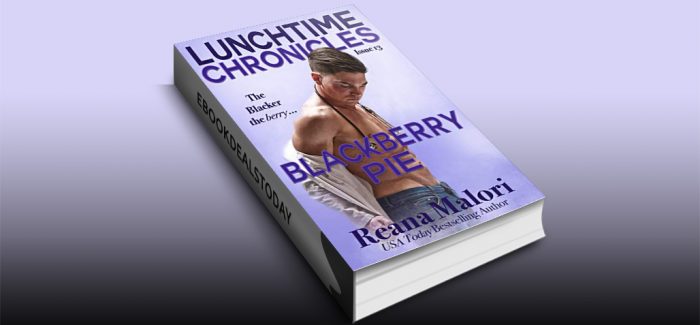 Realtime Price – $2.99
Lunchtime Chronicles: Blackberry Pie was written by USA Today Bestselling Author Reana Malori
The Blacker the Berry, the Sweeter the Juice…
Logan – He never imagined one woman could taste so sweet. Women flock to him like moths to a flame. He enjoys having them in his bed, and then sending them on their way. When the beautiful, curvy woman literally crashes into his life, he knows she's meant to be more to him than just a good time. Will Logan be able to do what it takes to prove to Alisha she's more than just a sweet treat?
Alisha – She doesn't need a man to be fulfilled… but she enjoys what they offer behind closed doors. She's tired of being the woman they sleep with, but never bring home to meet the family. When she meets the tall, blue-eyed temptation, she knows this is her chance to have fun on her terms. Alisha's determined to be the only flavor he'll ever want on his lips.
BLACKBERRY PIE is an interracial erotic romance (BWWM) with a HEA. It is a part of the Lunchtime Chronicles series which can be read as standalone novels.
*BWWM Romance | Interracial Erotica | Novella | HEA*

Genre: Contemporary Romance, Erotica
Lunchtime Chronicles: Blackberry Pie by Reana Malori