No Comments
Lionheart by Scarlett Grey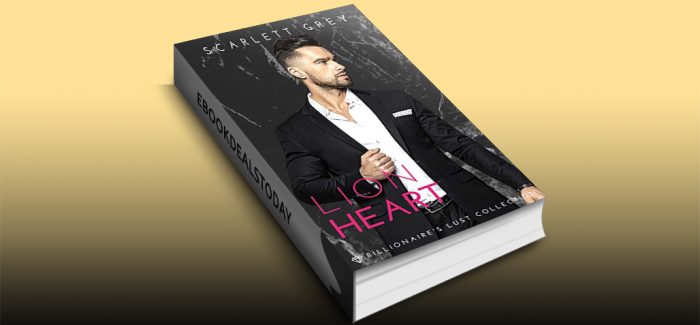 Realtime Price – $0.99
Sweet, small town girl Olive.
Blessed with an angelic voice.
She's way too good for a hardened and rugged man, me.
But I'm a selfish bastard. So I want her regardless.
It's safer for everyone that way.
She was only suppose to be a one time thing.
But I've had a taste of her sweetness…
And I can't get her out of my mind.
I've got a dark past – it's quite sinful and cold.
But am I'm willing to take the risk.
Will she get dragged down into the dark with me?
Are these secrets worth giving up for her warm gentle touch?
Let's see what I'm made of.
Lionheart is part of the Billionaire Lust Collection and is a steamy Insta-Billionaire story that will get you hot and keep you on your toes. No Cliff-hangers, No Cheating and a Guaranteed Happily Ever After!Each book can be read as a standalone. Transport yourself into vibrant and magical town where the hottest spot is: Club LUST, as we follow six bad boy, possessive and alphalicious Billionaire's in their quests to navigate round unchartered territory, love.
Genre: Romance
Lionheart (The Billionaire's Lust Collection, Book 4) by Scarlett Grey