No Comments
Deadly Vengeance by OMJ Ryan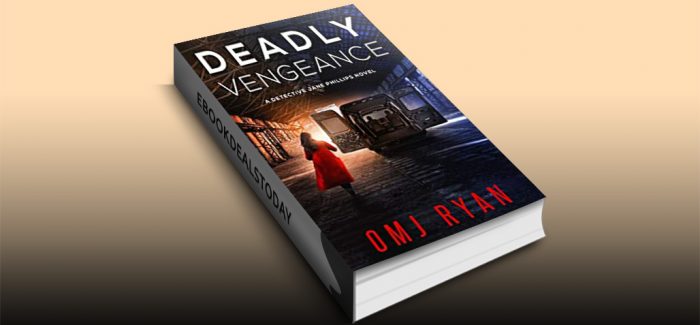 Realtime Price – $2.99
A young girl taken. Now the clock is ticking.
When fifteen-year-old Hollie, daughter of the UK's biggest munitions dealer Sir Richard Hawkins, vanishes without a trace, the race is on to find her.
But the family's worst nightmare is realised when they receive a video of Hollie tied to a chair with a masked man holding a gun to her head. The ransom demands are simple – pay four million pounds or they'll never see their daughter again.
DCI Jane Phillips is assigned to the case and soon realises that Hollie has been kidnapped by an especially ruthless gang – who will stop at nothing to get what they want.
As the pressure mounts, can Phillips find Hollie before it's too late? Or will this investigation signal not only the death of the Major Crimes Unit but one of her beloved team as well?
Deadly Vengeance – the third in a gripping new detective series featuring DCI Jane Phillips.
Genre: Thrillers
Deadly Vengeance: A gripping crime thriller full of twists and turns (Detective Jane Phillips, Book 3) by OMJ Ryan