No Comments
Leyna Book 1 by Helen E. Peters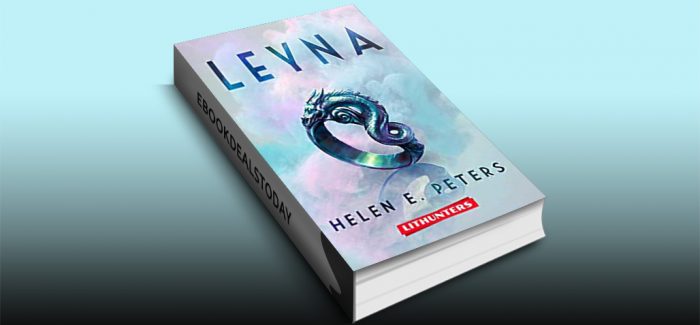 Realtime Price – $3.99
Transported into a new world, full of magic and stuck in medieval times, Helen will go through numerous adventures to find her way back home…stumbling into her true love along the way.
In this new land, full of elves, magic, demons, and arrogant nobles, the odds are stacked against her. To overcome them, Elena, now called Leyna, will have to rely on her luck, her wit, and her wealth of modern knowledge.
Some people find themselves in an unpleasant situation now and then, but Helen gets in trouble more often than she would care to admit. It was an ordinary day, she was going home from work, minding her own business—yet destiny had a different plan for her.
A new fantasy romance is about to begin: to return home, Leyna has to reach the capital of the land she found herself in and find the Master of Probabilities. Yet there is no yellow brick road, and getting there is a lot harder than it sounds. On her journey, she becomes embroiled in the intrigues of the Dark Elven Court, meeting the prince himself, fighting bandits, and making new friends, including guardian demons.
Leyna is a brand new fantasy romance series by Helen E. Peters, one of the top romance writers in her motherland. Now, her most popular and exciting series is available for English-speaking readers all over the world. It is a witty story of a strong modern woman thrown into the epicenter of an epic fantasy adventure and trying to figure out this new world and its fairy inhabitants.
Genre: Adventure, Fantasy, Timetravel, Romance
Leyna Book 1: A Fantasy Romance Adventure by Helen E. Peters