No Comments
Leading in Ambiguity by Katrin Elster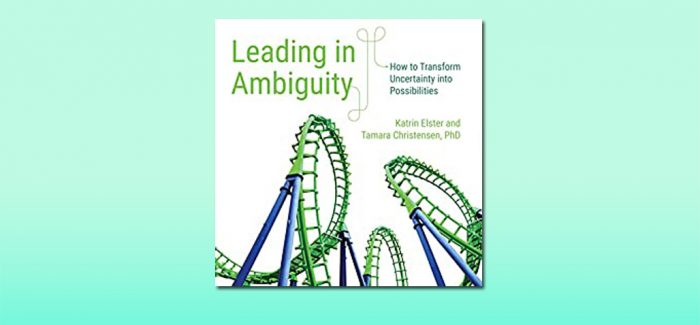 Realtime Price – $9.99
An innovator's guide to embracing ambiguity and reimagining what's possible.
Ambiguity—a lack of clarity—is traditionally viewed as negative, a fuzziness to be corrected. Many people resist uncertainty and change, preferring instead the comfortable idea that what was or what is are inherently better options than what might be. Innovation facilitatorsKatrin Elster and Tamara Christensen see it differently. To them, ambiguity is a valuable resource for innovation, a space of endless possibility where perceived risk becomes the framework for professional transformation.
Leading in Ambiguity is a visually engaging guide for anyone who aspires to help teams and organizations manage ambiguity capacity as they move away from stagnation and toward resilience. Throughout, Elster and Christensen lay out the steps to achieving true innovation in your workplace, from ideas to actions. They'll guide you through assessing your current roadblocks, identifying your aspirations for growth, and exploring the mindset and design principles that will lead you and your team through an exciting shift in how you think, act, and create. Leading in Ambiguity will come in handy when you're ready to face uncertainty with empathy and creativity.
Genre: Non-Fiction
Leading in Ambiguity: How to Transform Uncertainty into Possibilities by Katrin Elster