No Comments
Jack Hoffa: Journey Across The Globe by Kyell Zhanganak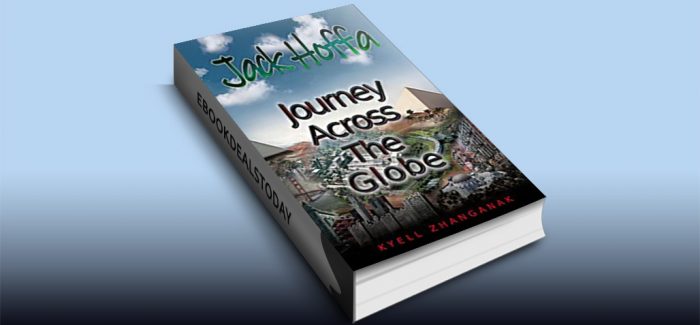 Realtime Price – $188.49
The novel takes the reader on an incredible voyage of four unlikely friends that are caught up in a world changing adventure brought about by the magical mysteries of ancient Egypt. A coming of age story involving the evolutionary dynamic of friendship and prejudice, tried by extraordinary challenges that demand the highest level of courage and cooperation.
Jack Hoffa is an ordinary student from the suburbs of Los Angeles who enjoys his life and doesn't mind attending his lessons. His visually impaired sister Juliet attends a specialized school, but is just as clever, if not more so, than Jack. Her positivity and discipline inspire Jack and they share their positive outlook on life. The problems start when Jack's history teacher suggests that he should cooperate on an assignment with his most feared bully, Mike. Jack fears the worst and believes his graduation is in jeopardy.
Mike is Jack's nemesis and hails from the streets of one of L.A.'s most notorious neighborhoods. He hates everything about Jack and panics once he hears they are to work together. After trying in vain to persuade the teacher to change his mind, they are forced to cooperate or else they wont graduate.
The assignment they are given leads them to the ancient Egyptian culture and script, the research of which leads them on an incredible voyage together with Jack's sister and Mike's girlfriend Seneca. As their quest progresses, their lives are put in danger. Will Jack's cleverness and knowledge save them? Or will Mike's ghetto style provide the solution?
An epic adventure bringing together the diverse social strata of American society, Jack Hoffa – Journey Across The Globe is a highly enjoyable and memorable story which simply doesn't have an equivalent. Humorous, inspiring and intellectually stimulating, it is well on its way to becoming a modern classic. A highly recommended novel about friendship, courage, spiritual growth and the pursuit of knowledge.
Genre: Young Adult
Jack Hoffa: Journey Across The Globe by Kyell Zhanganak