No Comments
In the Shadow of Pride, Book 4 by Nancy C. Weeks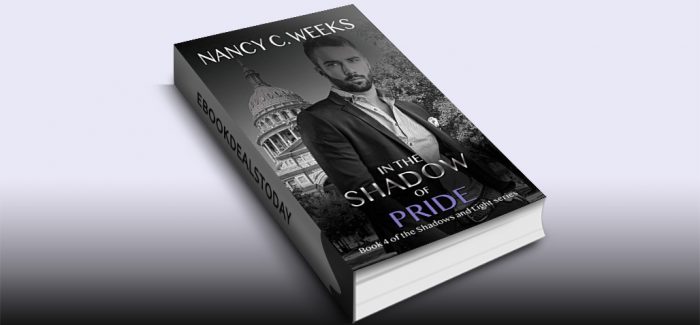 Realtime Price – $0.99
The last thing Lexie Trevena needs is a man to complicate her life. On this day two years ago, she buried her husband, discovered he had cheated on her, and adopted his newborn son—all before noon.
Her best friends want her to find love. A blind date goes horribly wrong and puts her in the path of a man who uses her as a pawn, destroying the life she built with her son. The only person who can help her is the FBI agent she holds responsible for her husband's death.
FBI agent, Mac McNeil can't ignore the vow he made his best friend minutes before he died, take care of Lexie. He had no idea just how complicated that last request would be. Lexie Trevena may not want him close enough to even breathe her air, but when someone goes to great lengths to frame her for attempted murder, Mac goes to war for her freedom.
Together, Mac and Lexie must find the courage to forgive and trust each other. The alternative, their pride will stand in the way of a boundless love and destroy the lives of those they hold most dear.
Genre: Romantic Suspense
In the Shadow of Pride, Book 4 by Nancy C. Weeks