No Comments
Hunter: A Werebear + BBW Paranormal Romance (Beast Warriors Book 2) by Bliss Devlin & Ophelia Sexton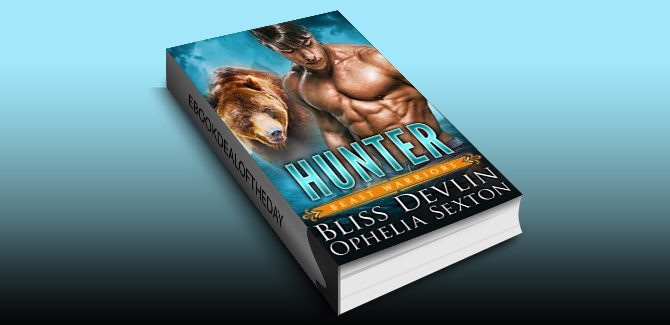 Realtime Pricing:$3.99

Beautiful. Deadly. Destined.
A skilled assassin…
Jaguar shifter Catrina Hunter is a Beast Warrior, used by Whitepine Security Services to do its dirty work. She might be good at her job, but she hates it. And she can't remember anything about her life before WSS.
An assignment to retrieve an AWOL scientist and his research from the small town of Elysia goes spectacularly wrong when Catrina finds herself the prisoner of a big, handsome bear shifter. The forbidden heat that flares between them soon has her questioning her mission…and her sanity.
A hardened warrior…
Rancher Brett Thorfinnson is a former Beast Warrior himself, and he doesn't believe the gorgeous shifter woman's claim that she's escaped from WSS. Something about her story doesn't add up. What he is certain of is that she's the sexiest woman he's ever seen…and his bear insists that this curvy stranger is their fated mate.
A dangerous dilemma
When WSS targets one of Elysia's human doctors, Brett must determine whether Catrina is part of the problem—or the solution. And if he decides to trust her, will his luscious cat let herself be claimed by a bear?
Genre: Paranormal Romance