No Comments
Dirty Brawler: A Bad Boy Sports Romance by August Dimuro & Teagan Kade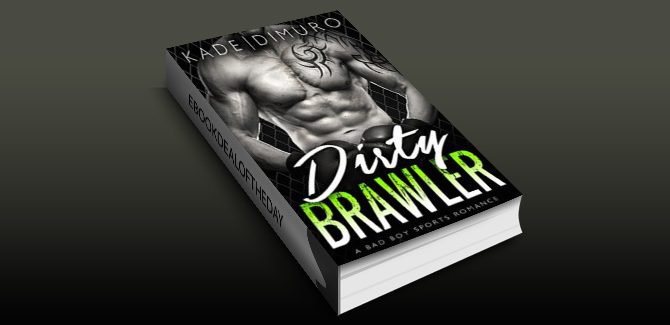 Realtime Pricing: Amzn: $3.99

I fight hard, but I play harder…
SHAUN
I'm in it to win it—always. You don't take home Olympic gold coming second, but lately it's been scandal after scandal.
That's why I called in a PR lifeline. I didn't expect it to be a leggy brunette with a mouth to match…
She's out of my league, but that's sure as hell not going to stop me trying.
Tori Ellis might have her defenses up, but I'm going to fight tooth and nail until she's mine.
TORI
I'm a professional. I don't mix business and pleasure.
But when bad boy boxer Shaun Nichols enlists my services, resisting him becomes a full-time job.
He's got an image problem and a temper to match, a list of problems a mile long.
It should be easy keeping him at a distance, so why do I feel like I'm on the ropes?
Dirty Brawler is a full-length bad boy romance with a happily ever after and no cheating. For a limited time, it also includes bestselling novel Throttle as a bonus.
Genre: Thriller, YA Paranormal Romance