No Comments
Planning your corporate escape Credit Repair Guide: There no excuse for bad credit (2) by M. Tayah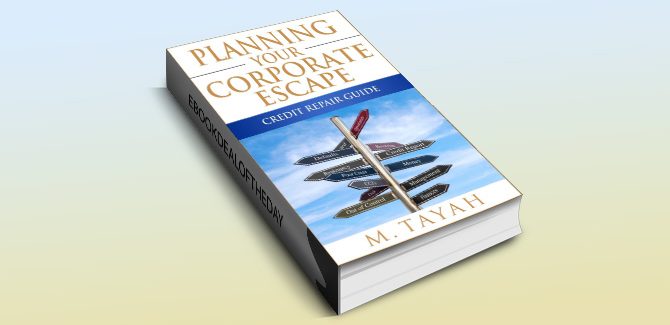 Realtime Pricing:N/A

Part 2 of the Planning Your Corporate Escape – The Credit Repair Guide.
Early retirement and financial independence is a goal chosen by a growing number of couples and individuals who are taking control of their finances and challenging the conventional theory that we have to work until the age of 65-70 years old. This book describes the challenges that I, "Escapee2020," faced and have overcome to be on track to retire at the age of 40 in the year 2020. You can apply the same strategies as I and many other "escapees" have used to achieve your dreams! Error free credit reports never worry about having bad credit again. This book will help anyone looking to start over to clean up their debt and credit report. There are laws and strategies in place to protect you as a consumer and to protect your credit report. The credit bureaus are making billions of dollars selling your information and charging you for your report and score. Use the information in this book to win at the credit game and make it work in your favor. With these tactics listed in this book you can have the score and credit report lender look for. This is how escapees who use credit keep their reports error free, and buy assets to retire early and escape the rat race.
There no excuse for bad credit!!!
Genre: Finance, How to & Selfhelp