No Comments
The Viscount Besieged by Elizabeth Bailey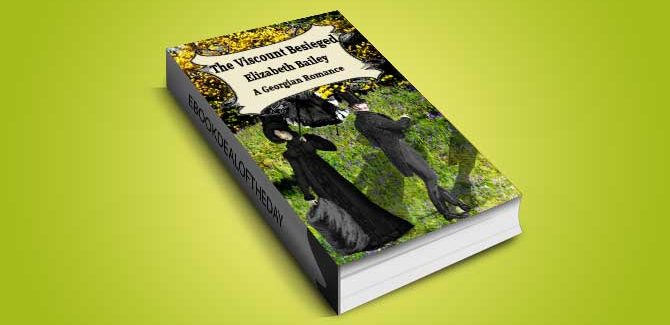 Realtime Pricing:Processing (1)
A Romance Novel
In the tradition of Regency Romance, an energetic country house tale of tangled plots and counter-plots.
Determined to outfox the Errant Heir, Isadora finds she's taken on a tougher challenge than she bargained for.
Elizabeth Bailey is the author of historical fiction, including 18 romances for Harlequin Mills and Boon and the Lady Fan mystery series with Penguin's Berkley Books.
The Viscount Besieged
Isadora's secret plan to save her family is frustrated by the arrival of the Errant Heir, with plans of his own. As Isadora prepares to thwart him, Lord Roborough's friendliness and warmth undermines her determination—until she discovers he is a hardened gamester.
As Roborough struggles to recover a wasted inheritance and counter Isadora's attempts at sabotage, he is both intrigued and infuriated by her mercurial temperament. Bitterly hurt by her lack of trust, he despairs of a happy outcome.
Will the truth serve to effect a reconciliation? Or will Isadora's outrageous plot signal the end of all hope?
Genre: Historical Romance