No Comments
Heart of Stone by Dakota Willink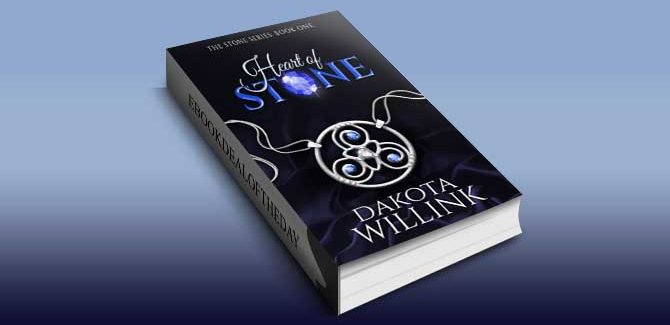 Realtime Price – $3.99
Bound by need. Entwined in secrets.
Krystina Cole was a girl on a mission. She had big dreams and aspirations, none of which included a man by her side. She knew better than that – at least until she met Alexander Stone, the New York billionaire real estate tycoon. She saw the way he looked at her, and the dark promises in his eyes. She was curious about his world and all it entailed. But the shadows of her past haunted her, making her afraid to explore the possibilities she could never before have imagined.
Alexander Stone was a man who knew how to get what he wanted. He understood the value of finesse, and the importance of patience and diligence to achieve the desired result. He was successful and wealthy, relying on his naturally sharp instincts to guide him through life. But a chance run in with Krystina Cole quickly turned his world upside down. Her quick wit and firecracker attitude was the complete opposite of what he wanted in a woman, and his instincts failed him at every turn.
However, both Krystina and Alexander are clinging to the secrets in their past, and neither of them are willing to compromise. Krystina's hardened heart makes emotional surrender a hard limit. But for Alexander, revealing his past could have devastating results.
Heart of Stone is a full-length novel, over 380 pages, and the first of three books in The Stone Series.
Genre: New Adult, Romance
Heart of Stone (The Stone Series Book 1) by Dakota Willink