No Comments
Get Four Free Young Adult Kindle Books + Kindle Daily Deal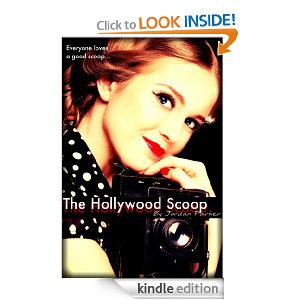 Get Four Free Young Adult Kindle Books + Kindle Daily Deal
Follow us on Facebook to get more daily bargain and free kindle books. Please LIKE & share with your friends.
Confirm books are still free before downloading. Prices are subject to change without notice or updation. All ebooks were free at the time of posting.
The Lemon Dot Tree (The Lemon Dots Rule)
by DA Schwartz
Sambino and his friends stand up to the bully who attempts to turn their whole world upside down. The Lemon Dot Tree is the first in the children's book series, Lemon Dots Rule. Written in verse, these simple rhyming stories will inspire kids for a brighter tomorrow by reaching for the stars, following your heart, being a friend and going green. The lovable characters of Lemon Dot Town will inspire the best in all of us.
Click HERE to download
(confirm still free before downloading)
****
Chosen (Guardians of the Word)
by Jolea M Harrison
Dynan Telaerin finds himself on a corpse-strewn hillside, uncertain if he's dead or alive, charged with saving his ancestor, the most powerful telepath to ever exist. Dynan has telepathic powers of his own, only he doesn't know how to use them. With monsters and minions hunting him down, the demon's lair isn't the place to learn anything – except how to run and how to hide. Will courage alone be enough to face the greatest evil to exist? Will he lose his soul to save everyone else?
The running starts, and doesn't stop to the end of this action packed adventure of a young man coming to terms with his life while he's barely a spirit, through horrors he thought existed only in dreams.
Click HERE to download
(confirm still free before downloading)
****
The Trouble With Spells (Of Witches and Warlocks #1)
by Lacey Weatherford
What does every young girl wish for on her sixteenth birthday? Not to be told she's a witch, that's for sure!
But what if it comes with powers, a hot romance, and exciting adventure?
Of Witches and Warlocks Series Book One, The Trouble with Spells
Click HERE to download
(confirm still free before downloading)
****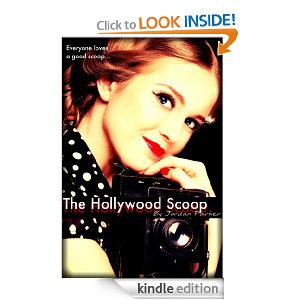 The Hollywood Scoop
by Jordan Parker
Joey Delaney is only sixteen years-old, but she's not letting that stop her quest to become a star newspaper reporter. It's the summer of 1942, the world is going mad, and there are a million stories begging to be told. When a sought-after movie script gets swiped right under Joey's nose, she's on the case. The only thing she hasn't bargained for is the attention of dreamy Elliot Duncan, a boy with big plans of his own.
The Hollywood Scoop is light and cheerful fun–perfect for young readers who enjoy their mysteries with glamour and a side of sweet romance. Grades 6 and up.
Click HERE to download
(confirm still free before downloading)
Follow Anna from Keegan's Chronicles on her own adventure! Seventeen-year-old Anna is an unskilled, natural witch still seeking a way to access her magick. When she moves to Seattle for college, she encounters two powerful witches who need her as much as she needs them. For the first time, Anna believes she's found someone who can help her explore her own magick.
Her dream quickly turns into a nightmare.  Creatures of the Light have gone missing, and the witches she admires so well are a part of the mystery.
Before she knows it, Anna is knee deep in the disappearances and trying to forge a relationship with a certain soldier named Tommy, all while trying to find her way. Will she have time to save the creatures of the light or will she become the next victim?
Click HERE to download