No Comments
Get Back into Whack by Susan E. Ingebretson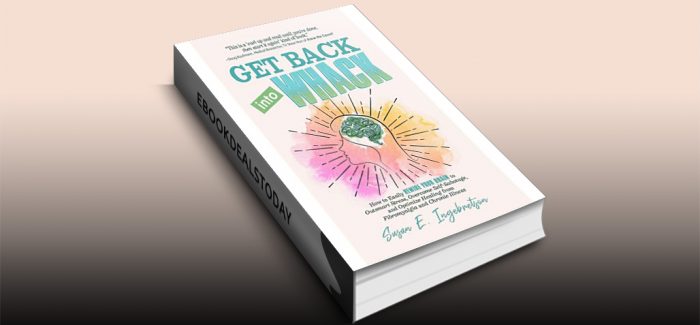 Realtime Price – $7.99
THIS BOOK WILL CHANGE HOW YOU THINK
Are you crazy-pants excited about a new health program one minute, and then mindlessly slurping straight from the ice cream carton the next? No one talks about how to stop aggravating see-saw behaviors or why they happen in the first place. Has chronic illness hijacked our over-reactive brain?
In her book, Get Back into Whack, Sue Ingebretson weeds out hidden stress patterns that sabotage the body's ability to heal and repair. She shares her own recovery processes – successes and failures – as well as client case study examples.
DISCOVER:
WHY your oh-so clever brain steers toward negativity and "stuck-ness"
WHY your actions fluctuate between HOORAY and NO WAY
WHY your past efforts (including willpower) haven't worked – and what does
SUE REPAIRED HER BODY AND YOU CAN, TOO.
DON'T WAIT. GET YOUR COPY AND START TODAY.
Genre: NonFiction
Get Back into Whack: How to Easily Rewire Your Brain to Outsmart Stress, Overcome Self-Sabotage, and Optimize Healing from Fibromyalgia and Chronic Illness by Susan E. Ingebretson